GIRWELLS - TUNES OF TOMORROW
Con la mirada puesta en el futuro, GIRWELLS, la talentosa DJ-productora de Venezuela, presenta el talento de América Latina en su programa de radio TUNES OF TOMORROW. El programa semanal combina diferentes géneros de música, todos combinados en un espectacular programa de radio, que comenzará la noche del viernes cada semana.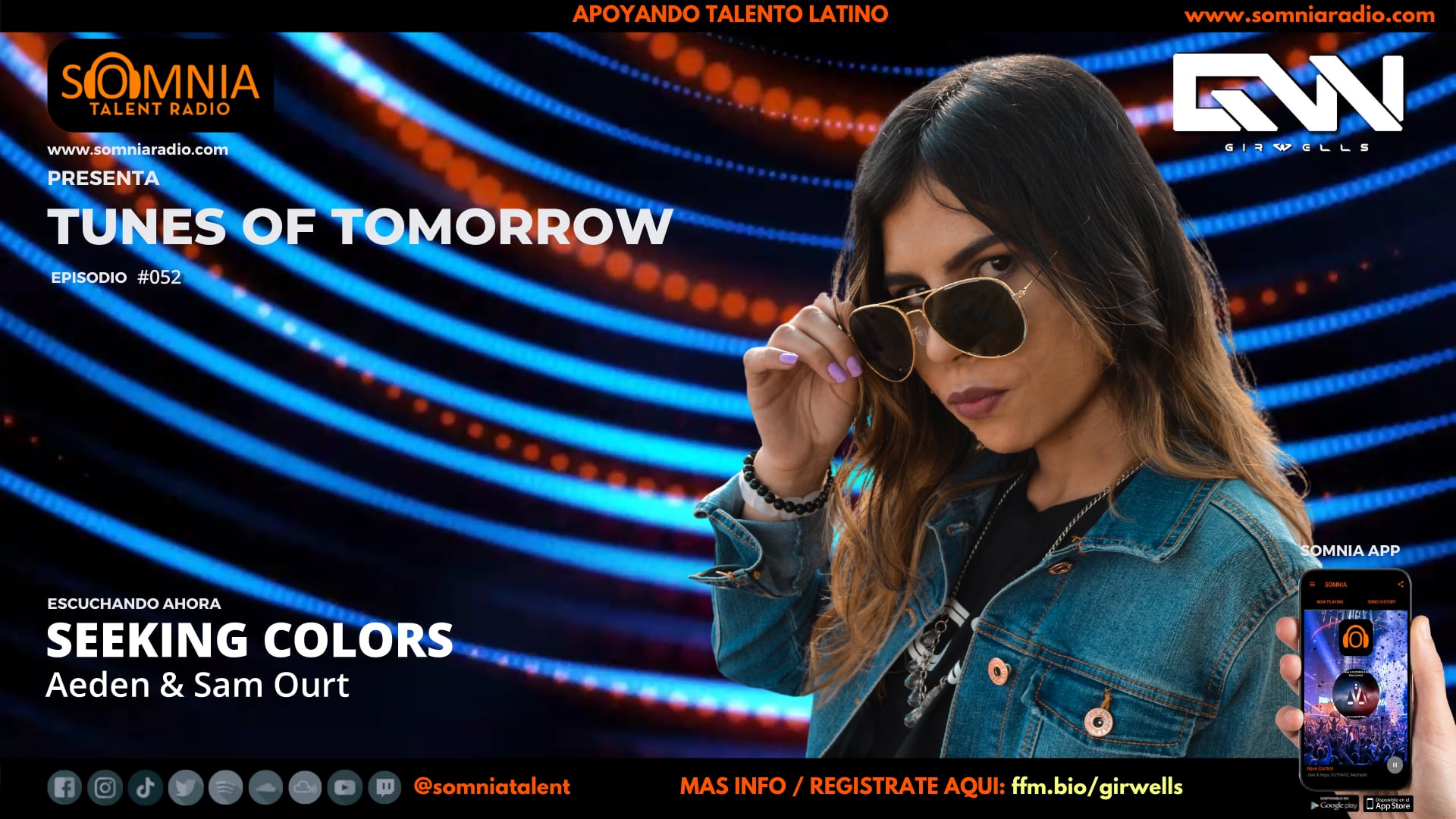 Muestre su admiración por GIRWELLS. Sea un verdadero FAN. Echa un vistazo a toda la "Fan Fashion" en la página MERCH, ofrecida en cooperación con DEEJAY-STUFF.
La transmisión de SOMNIA TALENT RADIO en muchas plataformas se produce gracias al apoyo de socios como DEEJAY-STUFF